History of Paintless Dent Removal
It seems paintless dent removal began back in the 1940's when specialist workers at companies such as  BMW and Mercedes Benz attempted to remove dents to avoid repainting of whole cars and rolling out more vehicles. Early tools used amongst these innovative workers were the common table spoon!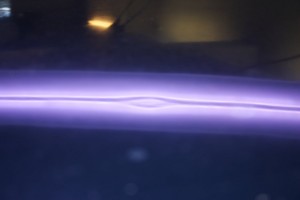 The practice soon spread through Europe and then other industrialised nations particularly in the last 20 to 30 years. With the spread and popular demand for paintless dent repairs have come more sophisticated tools and techniques that allow these technicians to achieve much more without the requirements of respraying.
It now has become standard practice ordered by the major insurance companies to have a paintless dent removal assessment and quotation prior to any further claims being processed.